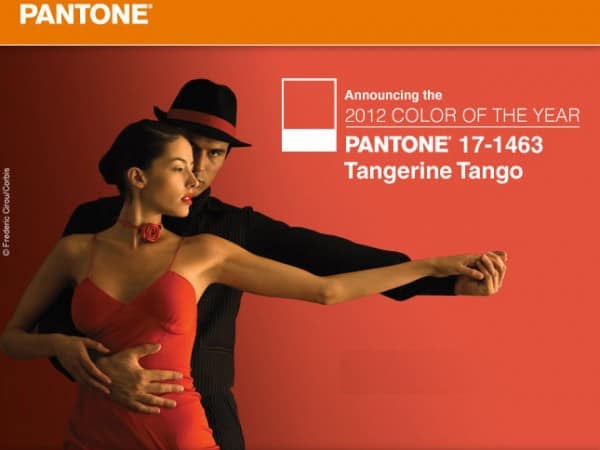 The 2012 Pantone color of the year is Tangerine Tango.  This vibrant and exciting reddish orange that is sure to shake up your emotions!  I don't know who comes up with naming these colors but I think this one works well.  The imagery of a woman in a tango dress will always come to mind.
So how can we integrate Tangerine Tango in our interiors?  Upon first glance, because of the intensity of color, using it in interiors becomes a challenge as it shouts "look at me!"  In feng shui, an overuse of such strong colors can cause color fatigue, so one must be selective to make it work well.
In my home, I found this color in the lovely Japanese lacquer tray that I treasure.  Used among a neutral background, the softer red with a yellowish tinge adds a little spice to the ambiance.  It's similar to adding a little chili to a pot, just enough to wake up your taste buds.
Here are some items I found over the internet to give you some ideas on how you can use Tangerine Tango in your home to spice up your life!  The candle vessel is from glassbaby, and the color is called Seattle Sunset!.  The Mia Table Lamp is from West Elm and the cushion uses Japanese kimono fabric can be found from a shop on Etsy called Paulownias.  You can find a variety of lacquer trays and red frames at Asian shops.  Happy decorating with Tangerine Tango!
Who doesn't love a discount?  Click here for you West Elm discount coupon!