As the temperature drops, we are reminded that the cycle of seasons always come.  As in nature when the bright colors of summer make us feel cheerful, fall colors are warm and comforting.  In the beginning of the year I posted a blog on  the Pantone color of 2012:  Tangerine Tango.  Click here to read.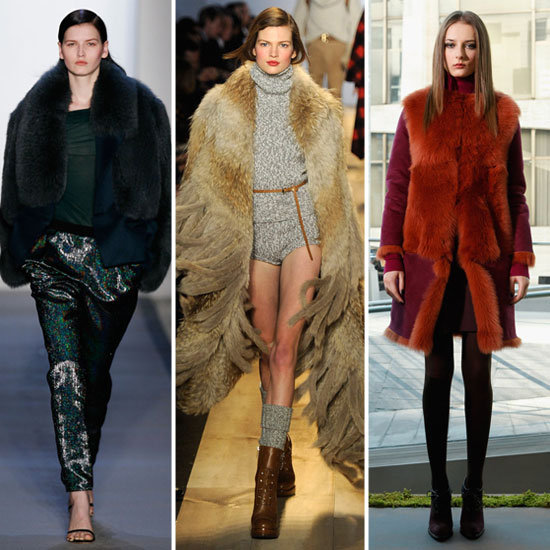 Now that fall is just around the corner what's in store for us in regards with color?  While surfing the internet to get a feel of color trends, I found several colors that kept appearing on various design and fashion sites.   In the top image are Sculpted Origami Pillow Covers from West Elm.  I love the geometric pattern and the soft colors that seem to mimic the texture.  They look so inviting.  Now, the next image of fashion models is from Fabsugar's post, Top Trends from NY Fashion Week.   These colors are from the same family but deeper and rich, complimenting the 2012 color of the year,  Tangerine Tango.
These colors can be implemented within your interiors as well as your wardrobe.  But remember, if you are going to use them in your home, it is necessary to coordinate with your existing accessories to create a holistic environment.  This can also be said when coordinating your clothes.
Here are my colors for Fall 2012:
So what would be my favorite color combination?  It's the really dark gray, eggplant and the light gold.  What's yours? Will you be wearing these colors this fall or adding a new cushion or two to your home?